It's been awhile since I blogged about my online adventures with free publishing platforms. I've been busy updating existing articles and haven't written anything new in 2014. I've got plenty of ideas, but am booked up solid just keeping my existing content fresh these days. What free time I can carve out gets allocated to new artwork, not writing, at least for now. I'm not getting rich, but I'm not broke yet.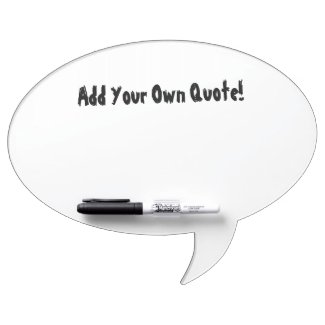 You Can Quote Me Message Board Dry Erase Whiteboards
by
imagefactory
See more Message board Dry Erase Boards at
zazzle.com
Let's just say I'm not counting on anything for article income except content I publish to own domains, and I'm looking at publishing more of my art at Zazzle and Lulu. I have thousands of images I can use; I just need to decide how I want to present them and then get the collections published.
This month I published some fun St. Patrick's Day graphics and new Easter art made into adult coloring pages - all available at Zazzle in my
Image Factory Graphics
or
Bluestone Designers
shops.
Where to find my articles and graphics:
LeeHansen.com
ClipArtandCrafts.com